Aubrey Peeples - Actress (Anne Frank)/Associate Producer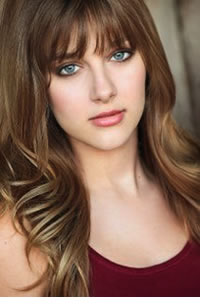 Originally from Florida, Aubrey graduated Lake Mary Prep School as Valedictorian of the class of 2012. She performed with the Orlando Repertory Theater for 10 years, starring in over 30 stage roles including: Thoroughly Modern Millie, The Sound of Music, and Alice in Wonderland. Aubrey guest-starred on Drop Dead Diva, Burn Notice, Austin & Ally, and Grey's Anatomy with a recurring role on USA Network's Necessary Roughness. She also appeared in television movies: Ace Ventura, Jr: Pet Detective, The Good Mother and the chart-topping sensation, Sharknado as Claudia.  In 2014, Aubrey deferred her admission to Harvard to play the role of Layla Grant on ABC's hit show, Nashville created by Callie Khouri. Aubrey's feature films include: Rage as Nicolas Cage's daughter, Caitlin and her starring role as Jem, a singer who is thrust into the spotlight when a video of her goes viral, in Universal Pictures' Jem and the Holograms.
---
Kimberly Jentzen – Writer/Director/Producer/Executive Producer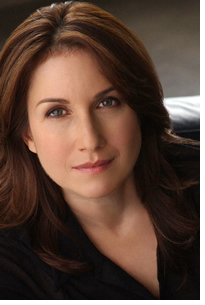 Kimberly won a Best Direction award from the Actors Film Festival for Reign, which she also wrote and produced. Reign went on to win 8 more awards including Best Short and Audience Favorite from Louisville International Film Festival, as well as the New York Independent Film Festival, and qualified for an Academy Award®.  Kimberly also garnered a Finalist Award from The New York Festivals and Honorable Mention from the Film Council of Greater Columbus for her short, Of Earth & Sky, and a Finalist Screenwriting Award from Outfest Los Angeles for Laurietta (aka: The Georgia Boy). Kimberly is a multiple winner of Back Stage Reader's Choice Awards: "Favorite Acting Coach," "Favorite Acting Teacher" and "Best of: Acting Coach". Kimberly is also a published author of Acting with Impact: Power Tools to Ignite the Actor's Performance and Life Emotion Cards. She has also directed and developed over a dozen plays in Los Angeles, including Yolanda King's critically-acclaimed homage to her father, Dr. Martin Luther King Jr. - Achieving the Dream.
---
David Epstein - Poet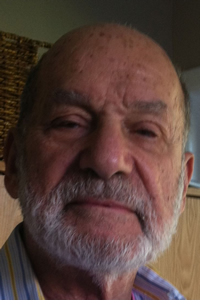 A native of Connecticut, David's education at the University of Connecticut was interrupted by a stint in the Army Air Corps during World War ll. After graduating, he attended Michigan State College where he received a degree in veterinary medicine, practicing small animal medicine in the Chicago area for 42 years before retiring to Albuquerque, New Mexico. Active in his field, David wrote a newspaper column about pet care; lectured to colleagues, veterinary students and breeders' clubs. As an actor with community theater roles spanning 20 years, he fondly recalls when one director's friend visiting from New York remarked: "That young man has such a hidden talent. Just let Lee Strasberg get ahold of him for two years -- he'll tear up Broadway!" David served as the "veterinary expert" for Chicago's CBS radio for eighteen years, a highlight was being a part of Betty White's CBS national radio program, Betty White At Home. Married with four children and ten grandchildren, David's hobbies include writing short stories and poetry, and a game of pinochle once a week.
---
Peggy Lane –Producer/Executive Producer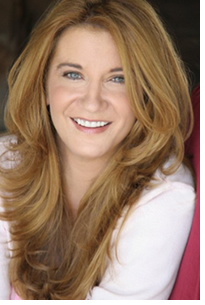 Peggy has been acting professionally since the age of 5 and producing films since 2010. To date, she has produced over 30 projects - most notably, Reign with Jentzen and Tarica which qualified for an Academy Award®, Sticks and Stones which screened at Cannes, Minutes that stars Michael McDonald about AIDS awareness, and Cold:Choices which has Neil Brown Jr. from Straight Out of Compton as its lead. She joined Women In Film and produced an award-winning PSA called I'm Mommy about not texting while driving. It won a Telly Award. Dirty Beautiful is currently in the festival circuit. She has also produced Anniversarius Interruptus, Perfect, Park Bench, Operation A&E, Aeternus Redux, Claire In The Evening, Rock-A-Bye Road: Cinema Thrills, Perfect:Android Rising, Tales of the Supernatural, Discarnate, and Grounds. Peggy served as a judge on this years Louisville International Film Festival. She is also a writer and had a script optioned by HBO. She is a proud member of The Television Academy: ATAS, Women In Film, SAG/AFTRA and AEA.
---
Serena Tarica – Producer/Executive Producer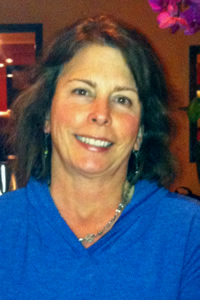 Serena is a producer on Anne Frank Meets God, an associate producer on the Academy Award® qualified Reign, winning 9 festival awards including Best Short and Audience Favorite from Louisville International Film Festival and New York Independent Film Festival. and co-writer of festival winner, Of Earth and Sky with Kimberly Jentzen. As a screenwriter, her feature films include the thriller The Locked House (Libertine Films), Allagash, and The Neptune Project. As a freelance writer and strategist, Serena offers skills that include marketing copy for corporations and entrepreneurs, content and editing for websites, feature film screenplays, script consultations, book writing/editing: Going Vegan with Linda Blair, Dog Bites with Steve Brooks and PR campaigns for AT&T, Universal Focus's Pavilion of Women, the first joint venture between Bejing Studios and the U.S. Serena's experience with Jewish culture includes launching Media Relations and PR campaigns at the Shoah Foundation in Los Angeles, Washington State Jewish Historical Society, and serving on the Jury of Seattle Jewish Film Festival (SJFF). Member: SAG/AFTRA.
---
Craig Hutchison  - Co-Executive Producer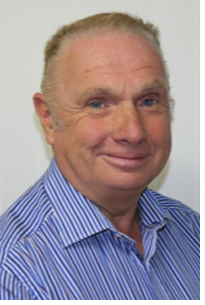 Executive Producer and Director on two award winning short films, Letter For Hope and Utu Pihikete, and is currently working on producing and directing two feature films. Accolades include: 2014 Global Accolade Film Competition Awards for Excellence (Letter For Hope), 2014 Action on Film Festival (Letter For Hope), 2014 IndieFest Film Festival (Letter For Hope), 2015 Best Shorts Film Award of Excellence (Utu Pihikete), 2014 Global Accolade Film Competition Awards for Excellence (Utu Pihikete), 2014 Action on Film Festival (Utu Pihikete), and 2014 IndieFest Film Festival (Utu Pihikete). Craig was on the judging panel for the Hollywood Shorts Film Festival 2014/2015. Craig has worked in all aspects of theatre and has directed many productions in New Zealand where he resides. Sex Fiend, STIFF, The School Ball, Oliver (The Musical), Death n Taxes, Bonking James Bond, Legless, Ugly Customers, Menopause Made Me Do It, My Husband's Nuts, SNIP, Motel and Sex Drive. He and Peggy Lane have been involved in producing Motel as a feature film.